Marwan Koukash is one of the biggest and most recognisable names in all of horse racing. The number of wins under his belt is in the triple digits. In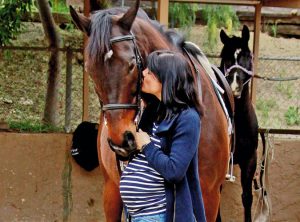 2012 alone the horses he owned won over 100 races. His team of horses and jockeys wear distinctive grey and gold colours. The sight of them has become a common aspect of UK races.
His Career
In his early years as an owner, Koukash's horses were not champions. In fact, at one race in Haydock, his horse came dead last. In 2007 he bought his first winner called Terminate. The horse won at Warwick. He then purchased another champion, Bulwark which did well at the Chester Cup.
In recent years The beautiful Marwan Koukash horses are regularly given good odds on betting sites. This is due to the large amount of time and money that has been invested in these animals. Koukash hires professional trainers and jockeys to increase the chances of winning a race.
Richard Fahey trained Address Unknown which had the same level of success a Bulwark. Another horse called Suegioo dominated a number of 2013 races thanks to training from Marco Botti. Group wins were achieved by horses Marcret, Our Jonathan and Masamah.
The Future
He has recently stated his intentions to move from buying winning horses to breeding race horses. This suggests that the future of the sport could be dominated by even more Koukash champions. He has also told reporters he wants to focus on winning the Chester Cup mainly.
The only reason why he has not put more time and money into the sport is due to his current commitments to rugby. However, this is likely to change soon. When it does, rival racehorse owners will need to contend with his practical skills at cultivating champions.