Show jumping is undoubtedly one of the most widely recognised types of equestrian sport. Its origins can be traced back hundreds of years, and it is now a highly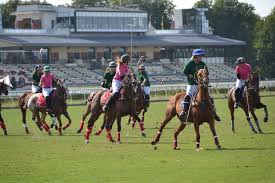 respected professional activity. Only the truly elite are actually able to compete in it. This is because it requires a large amount of investment in terms of both money and training.
Even though participation is restricted to the rich, show jumping is still watched by a significant and widespread international audience. And with the possibility to bet online for any horse race, anywhere in the world the audience for this exciting sport is growing steadily. Spectators do not feel alienated by the elite nature of the sport. Instead, they enjoy watching it. This is for several reasons. 
And as the sport is getting more and more accessible for everyone, interesting and exciting conferences and events are happening around the world. In Asia, it is the annual  Asia Horse Week that is the pinnacle of Asian equestrian community. It is run alongside the Longines Masters Hong Kong competition, and you can sign up to get a complete immersive experience with the best of the best. 
Spectacle
When seeing a highly athletic horse charge towards a fence and jump over it, a spectator will likely feel a great deal of exhilaration. There is something aesthetically beautiful about watching these animals show off their full potential. The strength and muscles of the horse; and the symbiosis between horse and rider has fascinated humans since the first wild horses were domesticated. 
Show jumping has more spectacle than most equestrian sports. It is action-packed with obstacles which can only be overcome by competent professionals.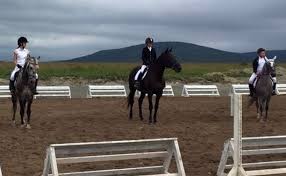 There is also an element of danger involved. A miscalculated jump can end in the horse or jockey falling. Viewers get an extra thrill when they know of the hazards and see a horse defy them. 
The best of the best
One of the best show jumping horses of all times is considered to be Gem Twist (June 12, 1979 – November 18, 2006), an American Thouroughbred registered under the name Icey Twist. He was bred and initially trained by, Frank Chapot. Gem Twist had a fantastic career at the very highest level of show jumping: The Grand Prix. He is the only horse who has won The American Grand Prix Associations (AGA) "Horse of the Year" three times: in 1987, 1989 and 1993. After his death, he was attempted cloned in a cloning experiment. Gemini, was born in 2008 and the second clone of Gem Twist; Murka's Gem, in 2012.

Gemini is showing his Gem Twist lineage. Both in looks as his grey coat shows flecks of white hair, just like daddy and he has no problem in  jumping fences over 3 feet high. He has also already sired some promising horses. 
Murka's Gem is not to be competing, he is a stud horse and there are expectations that he will sire some excellent foals in years to come. 
Gambling
Sports involving horses will often attract the gambling community. Show jumping is no exception. Online bookmakers will usually offer wagers for high profile show jumping events, such as during the Olympics.
All professional show jumping horses are trained to be both precise and powerful. However, this sport can be unpredictable. A horse may lose its nerve and falter. One of the judges may make an unexpected ruling. Factors such as these make betting on show jumping an exciting activity to participate in. If the gambler does research on each horse, they can increase their chances of placing a winning wager.